Analysis of the future development prospect of 3D printing industry
Release time:2020-07-27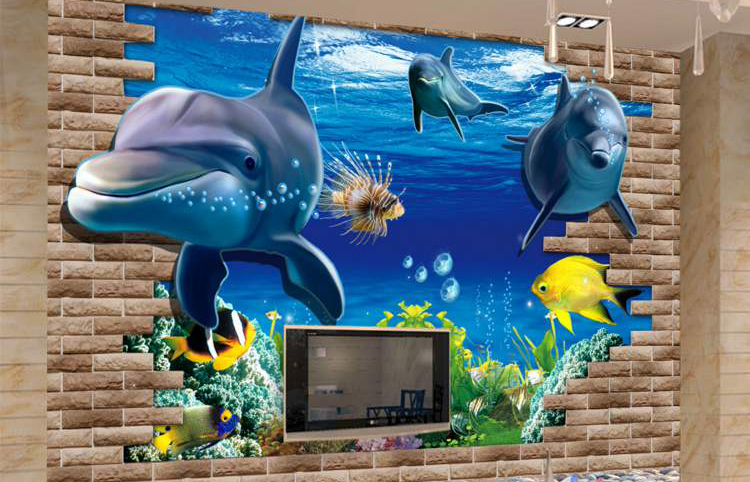 With the relatively high growth rate of "3D" and "personal" printing, it is expected that the "3D" printing industry will continue to rise. It will help to stimulate the demand of desktop 3D printing equipment for personal use; at the same time, it will also promote the consumption of upstream printing materials and stereo grating materials (mainly photosensitive resin and plastic).
In the field of industrial consumption, due to the continuous development of 3D printing metal materials and the wide application of metal itself in industrial manufacturing. We expect that the 3D printing equipment with laser metal sintering as the main molding technology will obtain relatively rapid development in the application of future industrial fields. In the short and medium term, the application of this field will still focus on product design and tool manufacturing.
The division of labor in the industrial chain will be further deepened. At present, the main 3D printing enterprises generally exist in the form of material supply, equipment manufacturing and printing services. This is due to the limitation of technology promotion and market scale in the early stage of industrial development. In the long run, specialization will be separated from each link of the industrial chain: professional material suppliers and printing enterprises will appear, and product design services will be independent or transferred to downstream consumer enterprises. 3D printing is expected to become a real tool platform.
The promotion and application of 3D printing technology in China is still in its infancy, and there is a broad development prospect in both industrial application and personal consumption field. For the industrial field, the domestic laser cladding technology has certain advantages, which is conducive to the development of 3D printing equipment manufacturing and printing services based on laser sintering technology. In the field of personal consumption, the speed of application promotion depends on the improvement of the cognition of 3D printing technology and the development of relevant auxiliary platforms, such as software design and file library.
From the perspective of industry development, the whole 3D printing industry chain has huge potential development space. In terms of future long-term demand growth, we are relatively optimistic about upstream printing materials and personal 3D printing equipment manufacturers. In terms of the former, on the basis of the continuous promotion of the general technical standards, the development of specialized material supply enterprises is the general trend. From personal consumption to industrial manufacturing, no matter which field leads to rapid growth, the demand for consumables is essential.
In the early stage of technology application and promotion, 3D printing service enterprises will undoubtedly bring profits quickly. Because during the period of application and promotion, it is essentially a process of market creation. Considering the risk, downstream enterprises will not purchase equipment rashly and change the existing manufacturing process. Therefore, professional 3D printing service providers are needed to provide services, including CAD model aided design services, mold development and manufacturing, in addition to the direct printing and manufacturing of products.
According to the survey conducted by Wohlers associates from 2011 to 2012, at this stage, the most installed 3D printing equipment based on Stereolithography (SL) technology is installed by downstream printing service providers, accounting for up to 40%. As the earliest 3D printing technology, it is reasonable to occupy a high market share. At the same time, the development of technology is relatively late, and the proportion of laser printing equipment with metal as material has reached nearly 20%. As shown in Figure 50.
In addition, according to the survey conducted by Wohlers associates, among the 3D printing equipment most wanted to purchase by printing service providers in the future, the proportion of laser printing equipment using metal as material ranked first, accounting for 20.3%. This shows that downstream service providers may be more optimistic about the application and development of this technology in downstream industries. Accordingly, it is expected to promote the consumption demand of laser printing equipment and metal printing materials.
Figure 1: proportion of different 3D printing devices used at this stage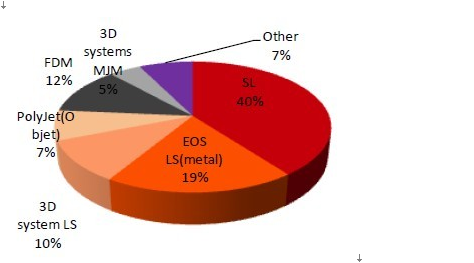 Figure 2: structure proportion of 3D printing equipment that printers want to buy most in the future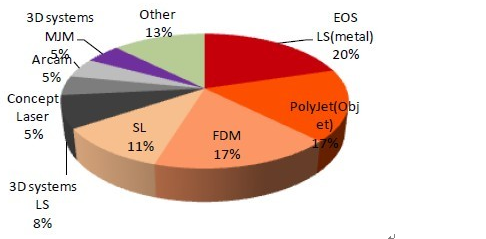 Financial logistics suffered setbacks due to the steel trade incident, but its mainstream is still positive. This is because small and medium-sized enterprises have become the main force of economic development, and financial logistics is an effective means to help the development of small and medium-sized enterprises. With the development of e-commerce and online banking, online transaction payment and offline control of goods will cooperate closely to complete the transaction process. If the website needs to accumulate credit, it needs to cooperate with excellent logistics enterprises to ensure the safety of goods.
Jiangmen guangzhiyuan stereo Technology Co., Ltd. specializes in the production and design of 3D grating film materials, 3D 3D grating products, 3D grating film professional design, 3D grating printing, large format 3D 3D 3D advertising picture, PVC soft rubber printing, 3D hard glue pet printing, 3D stereo grating technology training, related equipment and related consumables, etc. The company was founded in 2007. Jiangmen xiongba stereo optical equipment Co., Ltd., the founder of China's stereo optics, has more than ten years of experience in stereo technology research and product development. Our company can achieve three-dimensional, 4D, 3D, 2D, change painting, gradient, super dynamic, three-dimensional and other effects, in short, we can make your dream come true! Develop and sell 3D stereo grating software, provide a full set of 3D stereo grating technology training, as well as related consumables and equipment. Strive to let people spend less money to learn better, more professional stereo grating technology. At the same time, it is also a high-tech three-dimensional enterprise with marketing as the leading concept to develop chain franchise.
Pre:No
Next:
Which company is the best?